As the outbreak unfolds over the coming years, our goal is to provide accurate, useful, and timely resources and links for the public and industry.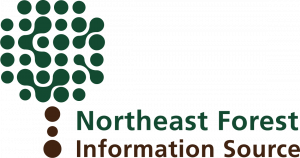 The Northeast Forest Information Source (NEFIS) has over 800 documents (journal articles, research summaries, presentations, theses, conference proceedings, guides, metadata, and archival/historical) related to spruce budworm and outbreaks in the Northeast.
In 2019, two podcasts focused on the ongoing spruce budworm outbreak in Quebec & New Brunswick, and the beginnings of a new outbreak in Maine.
The Northern Logger Podcast: Spruce Budworm Returns