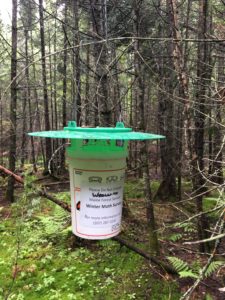 The Budworm Tracker Program, a component of the Healthy Forest Partnership, is part of a large scientific initiative aimed at better understanding how spruce budworm populations rise and spread. The program was launched in 2015 to help scientists increase their
understanding of the spruce budworm by having citizens assist with the collecting and sharing of scientific data.
Volunteers range from families who are interested in science and forestry, to industry and forestry stakeholders. Knowledge of forestry or insects is not required. As citizen scientists, they are asked to trap and collect spruce budworm moths during the moth flight season, between J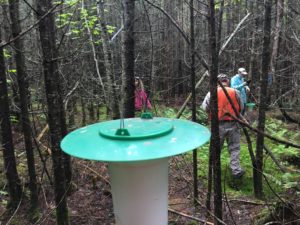 une and August, and send the data back to the research team. Maps based on each year's collection can be found on the Budworm tracking program in Maine page.
For more details on the budworm tracker program, click here.