Maps of L2 Survey Results
The Cooperative Forestry Research Unit (CFRU) program at UMaine's Center for Research on Sustainable Forests (CRSF) is co-leading research efforts aimed at assessing L2 (second in-star larvae) numbers on private and state lands in Maine with the Maine Forest Service (MFS). L2 surveys are a useful method for monitoring populations of spruce budworm.

The 2020 spruce budworm L2 survey is complete. A total of 309 spruce budworm larvae were identified from 328 sites, up from last year's 70 larvae at 317 sites. Last year's follow-up survey, done in response to feedback from the CFS lab that our samples were coming from too low on the tree, revealed substantial under-estimates at several sites and only minor under-estimates at others. Feedback from the lab this year was very positive; only a handful of branches appeared to come from the lower canopy. It is possible that surveys in past years underestimated the population in Maine, and that this year's increase is only partly due to a bona fide increase in budworm population. The good news is that only one site in the monitoring network is above 4.66 L2 per branch this year, and the population on small private landowners in the St. John Valley has not grown from last year.  Unfortunately, at least one bag of samples was not able to be sampled, this map includes 22 sites apparently affected by this loss, and it is hoped those sites will be re-visited in spring 2021 for new samples.
Previous updates for 2020 L2 samples
March 17, 2021. We have now received data from 281 sites; all samples have been delivered to the CFS lab after some delays caused by weather and border conditions. The lab expects to finish processing our samples next week. This update is much the same as the last one: there is a trace to low population of spruce budworm throughout much of Aroostook County, as well as at a few sites in other regions. Feedback from the lab regarding the height of branch collection is very positive, thanks to all who collected this year. Continue to check this website for updated maps and information.
As of February 25, 2021, we have data from 220 L2 sites. This week's L2 processing has added 29 sites to the map, almost all zero or trace counts. Some of last year's re-sampled sites have been processed, and reveal a stark difference between the lower-crown and mid-crown sampling points at some sites, and less difference in others. So far we have accounted for 216 L2 at 220 sites, vs. 70 L2 at 316 sites last year. I do suspect that at least some of this difference is accounted for by improvements in sampling this year: the lab has been flagging samples that appear to be from the lower crown, and it has only been a handful.
As of February 19, 2021, we have data from 191 L2 sites. The remaining sites will be processed over the coming weeks. This week's finding is broadly similar to last week: continued expansion at trace and low levels. Note that the symbology of the map has changed to help interpret overlapping symbols. One site is over the threshold of seven L2 per branch, but only 7.66 with counts of 0, 9, and 14 per branch. Additional samples will be collected from the area to increase confidence in this average. This site is in proximity to both the 2019 inflight and a population detected at low levels for several years running.
February 12, 2021: The CFS lab in Fredericton has completed a total of 117 Maine L2 samples. So far no sites have exceeded an average of seven L2 per branch. The population in the St. John Valley has remained stable from last year, losing slightly at some sites and gaining slightly at others. More sites in the North Maine Woods have recorded populations compared to last year, but all remain at trace levels.
---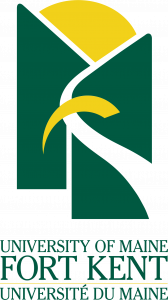 Dr. Neil Thompson of the University of Maine at Fort Kent is the lead coordinator for the CFRU's L2 population/defoliation survey.
Contact: neil.thompson@maine.edu, office 207-834-7628, cell 207-706-9228.
Background
Beginning in 2017 current-year defoliation was quantified using the Fettes Method on a subset of MFS-sampled L2 sites and additional sites in northern Maine. This method provides a systematic approach to measuring defoliation.  It was employed during the last budworm outbreak in Maine, and is currently in use in Quebec. Maine Forest Service staff received training on implementing the method in a July 2016 field training held in the Matapedia Valley in Quebec.  The Fettes Method captures defoliation from all causes and can be used to estimate both current-year defoliation and cumulative defoliation.  A brief introduction to the Fettes Method is provided here. In 2019, Dr. Neil Thompson of the University of Maine at Fort Kent has assumed responsibility for the coordination of the CFRU's L2 population/defoliation survey.